Tompkin's School (A Supernatural Academy Trilogy)
---
Book 1
Tompkin's School: For The Extraordinarily Talented
I thought my life was over the moment I was sent to this boarding school. I had no idea how right I was.
Now I've got black wings and each full moon I shift into a demon with some serious firepower. Oh, and did I mention something's trying to use my powers for evil?
I can feel the darkness surround me whenever I close my eyes, making me want to do the unthinkable. I have to resist. To defeat the shadows that threaten to destroy this school.
But how can I remain in control when my soul wants to be reckless?
If you like BR Kingsolver, Leia Stone, Jenetta Penner, K.F. Breene, and Krista Street you'll be thoroughly entertained by this original page-turner.
"One of those books which you can't stop reading once you pick it up. " 5 Star Amazon Review
"Tabi Slick's writing style is fun and fast, filled with playful banter." 5 Star Amazon Review
"This book is a very good read. Definitely worth your time." 5 Star Amazon Review
---
Book 2
Tompkin's School: For The Dearly Departed
Just when the twins think they've gained control over their demon powers, the darkness strikes again…
Kain and Izara's powers have advanced far greater than they ever imagined possible, but at a cost. To remain in control over their new abilities, they must join forces with a mysterious newcomer. But can they trust him?
A battle is brewing as the line between good and evil thins, pushing the twins' powers to the limit. Will they risk losing their humanity to save Tompkin's School? Or will they be devoured by the things that go bump in the night?
"Impressed this one has my interest to start with!" 5 Star Amazon Review
"The sequel is even more riveting than the first book, and I applaud the author for not only making the story a true page-turner!" 5 Star Amazon Review
---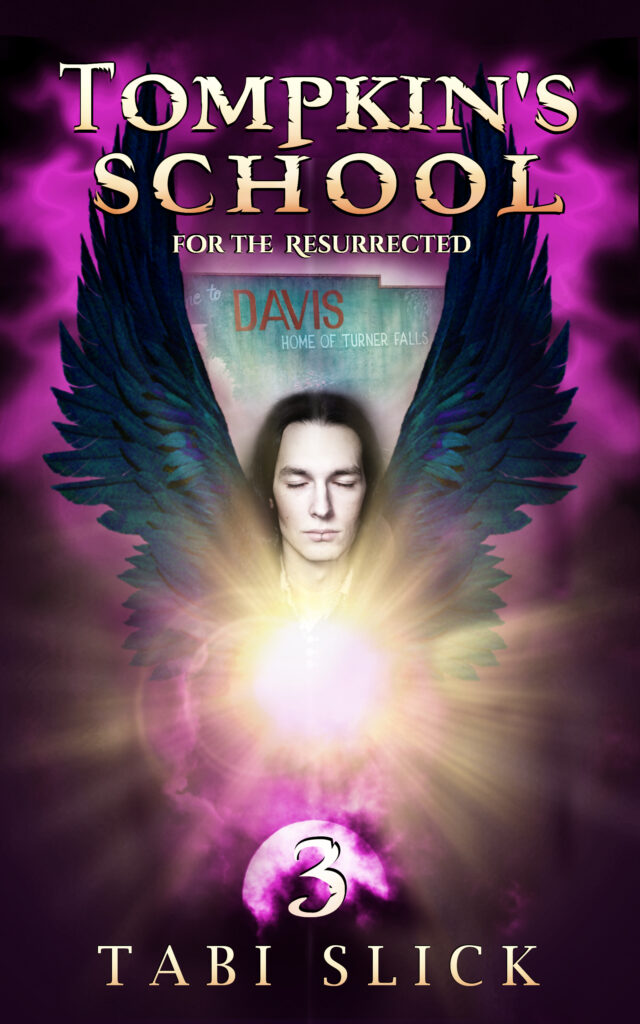 Book 3
Tompkin's School: For The Resurrected
The ultimate battle is here. Who will win?
As supernatural forces of the Transitioned World prepare for war, Izara and Kain find themselves pulled in opposite directions.
But time is running out. Every second, Credan's power grows from within his grave and soon he'll wake up.
The twins must decide which side they're on before the next Blood Moon and the final battle between good and evil crashes down on Tompkin's School.